We're with you right from the starting line.
Free vehicle research tools. Money-saving rates. Flexible repayment terms. Those are all standard equipment when you finance your car, truck or SUV at Summit Credit Union.
Get a Free $100 Gift Card¹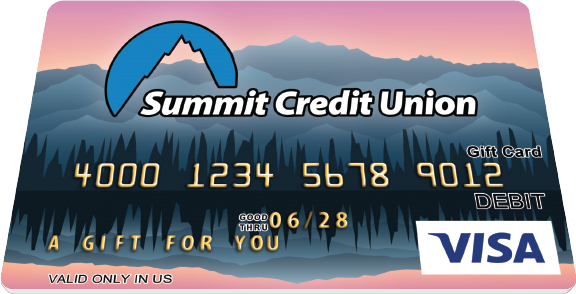 More Benefits
Find the vehicle you want through our free buying service. Use J. D. Power (formerly NADA) pricing to make sure you're getting a good price. Then, let us hook you up with a low-cost loan that leaves you with more cash for gas, groceries, and glorious weekend road trips.
Same low rate for new and used vehicles
Up to 100% financing available²
Flexible repayment terms, up to 96 months, to meet your budget
Protect your purchase with Loan Protection, GAP, and extended warranty coverage
J. D. Power (formerly NADA) pricing available
Auto Loan Rates as low as
5.75% APR ³,
New or Used, Purchase or Refinance.
Contact Us
Questions? Need help? Let us know.
¹ This offer is not available on refinancing of Summit Credit Union loans and may not be combined with any other offer. Application must be submitted between August 1 and September 30, 2023; minimum $5,000 loan must close by October 15, 2023. "No payments for two months" means payments are deferred for 60 days, starting on the date of the loan. Though no payments are due, interest will accrue from the date of the loan.
² 100% financing is available for well qualified buyers. Subject to credit approval.
³ APR = Annual Percentage Rate. Actual rate is based on an evaluation of credit history, so your rate may differ.