Build it. Buy it. Dream it. Do it.
A big project on the drawing board. Big plans for your kids. Big bills to pay. No matter what you need money for, our affordable Home Equity solutions can make good things happen.
What can you do with home equity funds? The list often starts with home renovations and family vacations - but really, the sky's the limit. The simpler decision is how to get your money. You can opt for a lump sum or a revolving credit line that you can tap into time and again.
Home Equity Loan
Fixed rate
Repayment terms up to 10 years
No closing costs*
Up to 80% of your home's combined loan-to-value
Home Equity Line of Credit
Adjustable rate
Withdraw funds for up to 15 years
Access money easily through checks, Digital Banking, or at Summit Credit Union locations
No closing costs*
Qualify for credit limit of up to 100% of your home's equity
As you repay funds, you can use them again for other purposes
Often a good choice for consolidating higher interest loans and credit card balances
Summit Credit Union is a full-service financial institution with eight branches throughout North Carolina.
Home Equity Loan or Line of Credit is available for a primary residence, second home, or investment property in North Carolina only.
* No closing costs apply only when the collateral is a primary residence with a minimum loan/credit amount of $10,000. Closing costs may occur based on offer and depending on the property location and loan amount. Because Summit Credit Union pays third party fees to open a Home Equity Line of Credit (HELOC) loan, you will be required to reimburse Summit Credit Union for third party fees, up to $500, that were paid on your behalf if the HELOC is paid in full and closed within the first 24 months of opening.
Frequently Asked Questions
A HELOC is a variable-rate real estate loan that allows you to use up to 100% of the equity in your home to use when you need it over a 15-year period. As you repay the funds, you can use them again for other purposes.
A Home Equity Loan allows you to use the equity in your home to take care of a financial need, such as home improvements, debt consolidation, education, and more. Home Equity Loan is a fixed-rate loan that is a one-time only advance. HELOCs is a revolving line of credit that you are able to pay-off and reuse during a 15-year period.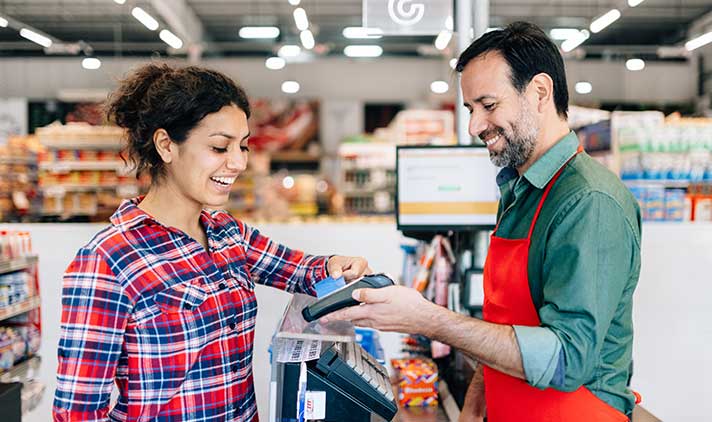 Free Checking
We help you avoid needless fees. Trust us for free checking with no strings attached.