We invite you to be part of something exceptional.
At Summit Credit Union, we work hard, reward excellence, have fun and treat each other and our members like family.
Everyone needs to earn a living. And at Summit Credit Union, we offer very competitive compensation and benefits.
But we've also learned that money isn't all that matters. That's why we strive to offer our team the best skill-building opportunities, schedule flexibility, and work environment.
We've learned that team members like their voices to be heard. We truly listen to ideas from employees of all levels. We work together to solve problems - and we deliver results across the organization.
We've learned the value of teaming up to make an impact. Our culture values difference-makers who like to collaborate with colleagues, innovate, and make a difference in individual lives and in the communities we serve.
Most of all, we've learned that our members' needs must come first. So above all, we hire people who are committed to providing exceptional, enthusiastic service day-in and day-out.
If this combination of working hard, doing right and having fun appeals to you, we invite you to apply for positions posted on this page.

Honors and Awards
Triad Business Journal 2020, Best Places to Work, Finalist
Greensboro News & Record Readers' Choice, "Best Credit Union in 2020"
Greensboro News & Record Readers' Choice, "Best Credit Union in 2021"

Team Summit Benefits
We like to look at the big picture and consider how we can add real value to the employment experience. We're committed to the financial, social, mental, and physical well-being of our team members, which puts them in the best position to help our members achieve their financial goals.
Medical, Dental and Vision Insurance: We offer a variety of medical, dental and vision insurance benefits for full-time employees and their families. Summit Credit Union also covers a significant portion of our employee's plan contributions.
Paid Time Off/Holidays: In addition to 11 paid company holidays, employees start accruing paid time off (PTO) during their first day on the job. PTO benefits are determined by years of service, and new hires can accrue up to three weeks in their first year.
Retirement Planning: We offer a 401(k) plan that includes an employer match up to 4%. We also feature a 100% employer-paid pension plan and give our employees free access to our highly-skilled onsite financial advisors.
Short- and Long-Term Disability: Our disability programs are 100% sponsored and available at no cost to our full-time employees. If you become ill or suffer an injury that prevents you from working, this form of disability insurance replaces a portion of your income for a defined period of time.
Complimentary Life Insurance: Summit Credit Union provides life insurance equivalent to one year's salary at no expense to the employee. Additional coverage is available at the employee's expense.
Tuition Assistance: We reimburse up to $2,000 per calendar year for undergraduate and graduate studies for eligible full-time employees.
Employee Assistance Program: Summit Credit Union provides an employee assistance program for all employees at no cost. Qualified confidential counselors can help you cope with any personal problems you may be experiencing.
Employee Wellness Program: In addition to an onsite fitness center at our administrative office, we offer a wellness program designed to support employees who desire to improve their health and fitness. The credit union will reimburse an employee up to $100 per year for money spent on specific health-related products and services.
Incentives & Bonuses: Member-facing employees are eligible to earn monthly incentives for individual product and service sales. Management positions are eligible to earn an annual incentive based on financial results.
Recognition & Rewards: We believe in regularly rewarding and celebrating our employees for the above-and-beyond efforts they provide to our members. Contests, employee appreciation events, and summer cookouts are just a few examples of ways we recognize outstanding performance.

Current Opportunities

Our Commitment to Diversity, Equity and Inclusion
Summit Credit Union has a long history of serving our members and communities and remains dedicated to the principles of diversity and inclusion, in our workplace, in our service to the membership, and in our support of the community.
We celebrate diversity - as all the things that make us who we are - holding that all people deserve fair and equal treatment and respect no matter race, skin color, ethnicity, national origin, gender, age, religion, language, disability, sexual orientation, gender identity, socioeconomic status, family structure, geographic differences, diversity of thought, life experiences, and more.
We strive to cultivate an environment that honors differences and supports inclusion. We empower people to contribute and develop to their full potential. And, we actively look at our own service offerings, business relationships and practices to find ways we can do better.
Summit Credit Union believes diversity, equity and inclusion are fundamental to a vibrant, relevant and growing credit union.
Summit Credit Union is a full-service financial institution with eight branches throughout North Carolina.
Equal Opportunity Employer
Summit Credit Union complies with the requirements and spirit of the law in the implementation of all facets of equal opportunity in employment. There will be no discrimination on the basis of race, ancestry, color, religion, sex, sexual orientation, gender identity, marital status, pregnancy, age, national origin, citizenship, disability, genetic information, military status (including unfavorable discharge from the military), criminal or arrest history (unless job related), crime victim status, or any other protected characteristic in the recruitment, selection, training, utilization, promotion, termination, or any other employment actions or term and condition of employment. Summit Credit Union complies with applicable state and local laws governing non-discrimination in employment in every location in which Summit Credit Union has facilities.

Reasonable Accommodations
We are committed to providing access, equal opportunity and reasonable accommodation for individuals with disabilities in employment, its services, programs, and activities. If reasonable accommodation is needed to participate in the job application or interview process, please contact our Human Resources team at [email protected].
Frequently Asked Questions
Current employees of any of our business partners and their immediate family are able to join. To become a member, you must open a new Savings account by depositing at least $5. Opening a Savings account is fast and easy.
We have eight branches across North Carolina with locations in Greensboro, Hickory, High Point, Oxford, Raleigh, and Winston-Salem.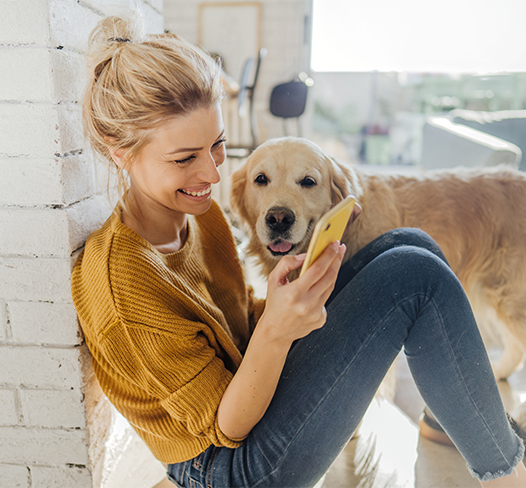 Banking Where You Need It
Bank from anywhere, anytime. Digital Banking is available to members 24/7.