This is where good things get started.
A Savings Account can be more exciting than you might think. This one locks in your Summit Credit Union membership, giving you access to all of our first-rate financial services.
Once you open your account, you can apply for mortgages, car loans and credit cards, take advantage of financial education offerings, and save time with Digital Banking tools. Know what else you can do? Make regular deposits that can see you through life's twists and turns and put you in position to enjoy its happier moments.
Your Member Savings Account must be kept in good standing to qualify for additional services
Minimum $5 balance required
No monthly fees
Dividends are paid quarterly
Three withdrawals and/or transfers free each month (Additional transactions are $3 each)
24/7 access to Digital Banking
Apply In-Person
Visit any of our branch locations. A Member Service Officer will provide you with the proper forms and disclosures to open your account on the spot. Bring your:
Deposit of at least $5
Valid government-issued photo ID (such as a driver's license)
Proof of eligibility
Apply Online
Have your valid government-issued photo ID (such as a driver's license) and a working email address available.
Click the "Join Today" button above and complete the online application.
Once it is completed, you will receive a Welcome email.
Deposit at least $5 into a new Savings account.
The Welcome email will contain a link you can follow to deposit funds from a Visa, Mastercard, or Discover credit card.
If you prefer, you may send a check or money order to:
Summit Credit Union
Attn: Tellers
8210 W. Market St.
Greensboro, NC 27409
Summit Credit Union is a full-service financial institution with eight branches throughout North Carolina.
Frequently Asked Questions
Your $5.00 on deposit in your savings account means you own one share of the Credit Union and are a part owner with full voting rights. Once you are a member/owner, you are eligible to take advantage of the other services available at the credit union. If your savings balance falls below the $5.00 requirement, you will need to make a deposit to bring the balance back to $5.00 to maintain your membership.
Our Christmas Club gives you a way to save money for end-of-year expenses. An account can be opened anytime during the yea and can be accessed October 1 each year. You are able to take a partial withdraw prior to October 1 with a $5 fee.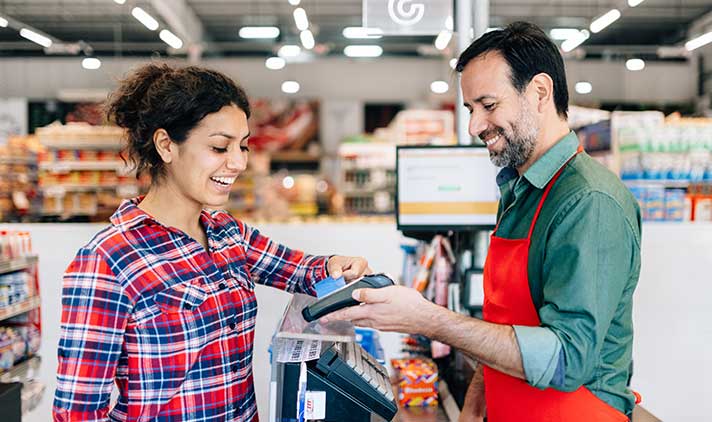 Free Checking
We help you avoid needless fees. Trust us for free checking with no strings attached.