Make your next payment easy as pie.
Tired of stamps, checkbooks and boring evenings? Making your loan or bill payments doesn't have to involve any of the above. We have better ways to take care of business.
Bill Payer
Save time, reduce postage costs, and avoid late fees. Our Bill Payer service zips your funds along electronically, helping to ensure that your payments arrive on time.
Free for those who have a Summit Credit Union checking account and who sign up for e-Statements (Without e-Statements, free for 60-days, then $2.95 per month)
Pay unlimited bills per month
Access this service via Digital Banking
Make one-time payments with a few quick keystrokes
Schedule recurring payments - like utilities - months in advance
View and pay eBills from select companies
Send a special gift check to a loved one
Donate to your favorite charity
You can also pay anyone who has an email address
Set up email and/or text reminders for bill-related actions
Loan Payments
We're grateful that you trusted Summit Credit Union with your mortgage, car financing, home equity line or personal loan. Our goal is to make paying it back as hassle-free as possible. Allow us to suggest several alternatives to writing checks.
Direct Deposit and Account Transfer
The most efficient payment method is to use direct deposit or payroll deduction. Funds can come from your paycheck, Social Security payment, pension or other source.
Once direct deposit is set up, we'll automatically transfer your loan payment on the due date.
Digital Banking Scheduled Transfer
By using Digital Banking, you can schedule automatic payments well in advance and not have to worry that you'll forget to make them. Just select the "scheduled transfer" feature under the Accounts tab of Digital Banking.
Payments can be made weekly, bi-weekly, semi-monthly, or monthly depending on your choice.
Payment From Another Financial Institution
Payment can be transferred from your loan account at another credit union or bank. Once you have filled out the required form, your payment will be pulled from the institution and account of your choice.
Payments Using Debit or Credit Card
You can use either type of card and make payments through our Pay 24 service. There's a convenience charge of $5 for total payments up to $500, and $10 for total payments between $500.01 and $1,000. The maximum total payments you can make on a transactional page is $1,000.
Summit Credit Union is a full-service financial institution with eight branches throughout North Carolina.
Frequently Asked Questions
Our hassle-free Bill Payer service is a no-cost service for our members who are signed-up for e-statements. Just tell us which bills to pay and we do the rest.
To make a wire transfer, text or call our Member Service Call Center. You will need the following details:
Receiving institutions name and ABA routing number
Receiving person's name and account number
Other relevant information, if necessary
Wire transfers are usually completed by 4:00 pm daily. Requests for transfers after 4:00 pm cannot be completed until the following day.
There is NO CHARGE to wire funds from another financial institution to your Summit Credit Union account. Funds may be wired to your account by providing the financial institution wiring your funds the following information:
Item
Detail
Name
Catalyst Corporate Federal Credit Union
City
6801 Parkwood Blvd. Plano, TX 75024
ABA Routing Number
311990511
Name of Beneficiary
Summit Credit Union
Account Number
253176118
For Further Credit
Member Name
Member Account Number and Suffix
For International wire transfers into and out of your account, please contact our Member Service Call Center to assist you at 336-662-6200.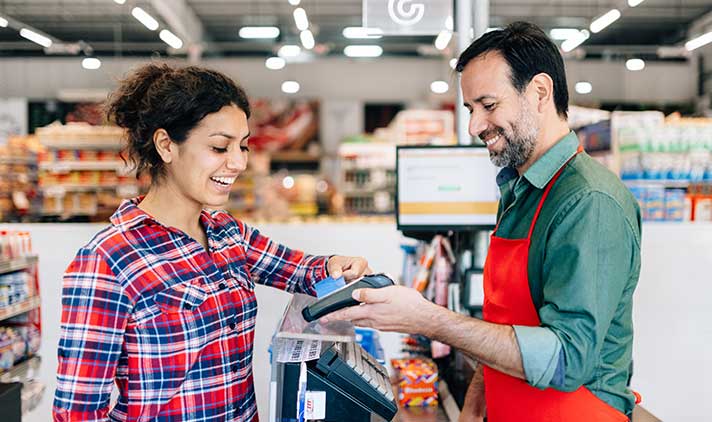 Free Checking
We help you avoid needless fees. Trust us for free checking with no strings attached.