We can't wait to say, "Welcome aboard."
We're sort of like a club. You have to join to enjoy our services. But, the good news is that signing on is pretty simple.
Here's the deal: You can become a Summit Credit Union member if you work for one of 300-plus employers in the region (see list below). And, you can join if an immediate family member is already a member. How much will you have to hand over? Just $5. Hard to beat that.

Apply In-Person
Visit any of our branch locations. A Member Service Officer will provide you with the proper forms and disclosures to open your account on the spot. You'll need to:

Apply Online
Follow the "Join..." links on this page. Then, complete and submit the online application and wait to receive your Welcome email.
Have your valid government-issued photo ID (such as a driver's license) and a working email address available.
Deposit at least $5 into a new savings account. The Welcome email will contain a link you can follow to deposit funds from a Visa, Mastercard, or Discover credit card.
If you'd prefer, you can send a check or money order to:
Summit Credit Union, Attn: Tellers, 8210 W. Market St., Greensboro, NC 27409
If you have questions, please call or text our Member Service Call Center at 336-662-6200 between 7:30 AM and 5:30 PM, Monday to Thursday, or between 7:30 AM and 6 PM on Friday.

A Parade of Perks
At Summit Credit Union, we offer the following benefits to our members:
Competitive loan and deposit account rates
Friendly, personalized service

Family Member Eligibility
Immediate family members of current Summit Credit Union members are eligible for membership. This includes a spouse; domestic partner; parents and grandparents; children and grandchildren; step-children; brothers and sisters; step-siblings; aunts and uncles; nieces and nephews; and even anyone living in the same household.
Summit Credit Union is a full-service financial institution with eight branches throughout North Carolina.
* Proof of eligibility may be an employment ID or check stub from any of our Business Partners. Family of a current member of Summit Credit Union may provide proof by signing an affidavit verifying eligibility for membership.
Full Business Partner List
Current or retired employees of any of our 300+ Business Partners are eligible to become a member. Look for your employer below:
3rd Rock Plumbing
A M Payne & Associates
A Woman's View
ABC 45 WXLV
ACR Supply Co
Adams Farm Family Dental
Adams Farm Living & Rehab
Adams Products (Oldcastle)
Advanced Home Care / Adapt Health
Advisors Group
Airport Commission of Forsyth
Alcohol & Drug Services of Guilford County
Aldersgate
Allied-Barton Security Services
American Council of the Blind of NC
Anderson Packaging
Angel Hands Home Care
Apac / Thompson Arthur Paving
APL Logistics (Greensboro)
Applied Materials Handling, Inc
Arbor Acres
Aro Community Services
AT&T
Atrium Health Wake Forest Baptist
Automotive Fasteners
Bandag Tire
Baptist Children's Homes of NC
Barker Microfarads
Benco Steel, Inc
Blue Ridge Harley-Davidson
Blue Ridge Surgery Center
Blumenthal Jewish Nursing
Bonitz
Box Board Products, Inc
BPR – Courtyard – Greensboro airport
BPR – Courtyard – Salisbury
BPR – Fairfield Inn & Suites – Smithfield
BPR – Hampton Inn – Kernersville
BPR – Hampton Inn – Statesboro
BPR – Holiday Inn Express – Salisbury
BPR – Home 2 Suites – Greensboro
BPR – Home 2 Suites – Savannah/Pooler
BPR – Home 2 Suites – Statesboro
BPR – Homewood Suites – Macon
BPR – Homewood Suites on Wendover
BPR – Hyatt Place – Columbia/Irmo
BPR – Hyatt Place – Greensboro
BPR – Residence Inn – Greensboro airport
BPR – Residence Inn – Greenville
BPR – Residence Inn – Savannah
BPR – Residence Inn – Winston-Salem
BPR – Towneplace Suites – Goldsboro
BPR Properties
Breakthrough Physical Therapy
Bright Plastics
Brinsfield Import Service
Buck's Communications, Inc
Burlodge USA
Business Accounts
Business Interiors Group
Cabarrus Eye Center
Cardinal Millwork and Supply
Carillon Assisted Living
Caring Services
Carolina Coach & Marine
Carolina Cookie Company
Carolina Country Club
Carolina Endocrine
Carolina Laser Cutting, Inc
Carolina Neurosurgery
Carolina Pediatrics of the Triad
Carolina Senior Care
Carolina Sports Medicine
Carolina Wood Floors
Carolinas Credit Union League
Cary Health and Rehab
Casey Creative
Catawba Valley Living @ Rock Barn
Catawba Valley Neurosurgical
Catawba Women's Center
Center Point Human Services
Certainteed
CGR Products
Champion Industries
Chatham Hospital
Chattanooga Dairy
Cheney Brothers, Inc
Chick-Fil-A #1248
Christian Tours
Clinical Trials of America
Coates, Inc
Collette Insurance
Community Innovations, Inc
Cornerstone Health Care / Chess
Corning HMTC
Corning HQ
Corning Optical (Winston-Salem)
Corning Other Plants
Corning Texas Plant
Crescent Wholesale Felts
Curtis Packing
CV Industries, Inc (Century)
Data Chambers
Davenport (John Davenport Engineering)
Davie County Hospital
Davie Dermatology
Deja – Mc Donald's @ Battleground
Deja – Mc Donald's @ Friendly Center
Deja – Mc Donald's @ Summit Ave
Deja – Mc Donald's @ W Market St
Deja Management
Deluxe Corp
Delve Interiors
Dex Imaging (Dean's Office Machines)
Dill Air Controls Products
Dogwood Independent Living
Dogwood Kennel & Cattery
Dr J R Jones Medical Center
Ebs Executive Suites
Elastic Fabrics of America
Encore Commercial Capital
Endura Products
Engineered Controls
Ent & Audiology Assoc
Enterprise Indirect Lending
Everett Chevrolet
Express Employment
Families Together
FFF Enterprises
Fiber Dynamics
Flav-O-Rich
Foreign Accents
Forsyth County Department of Public Health & DSS
Forsyth County Park Authority
Forsyth County Public Library
Forsyth County
Forsyth Sheriff's Office
Forsyth Technical Community College
Frankel Staffing Partners
Frye Regional Medical Center
Gaines Motor Lines
Gastroenterology Associates of the Piedmont (GAP)
Gate City Glass
Gate City Security Agency
GBF, Inc
Geeks at Work / Computer Tamers
Gentiva Home Health
Gold's Gym
Granges – Salisbury
Granville County (all residents)
Greensboro Housing Coalition
Greensboro Jaycee Old Timers
Greensboro Retirement Center
Greensboro Urban Ministry
Guilford Child Development
Guilford County
Hamilton Lakes Swim & Tennis Club
Hampton Inn – Greensboro
Henderson's Assisted Living
Heritage Greens
Hester's Creative Schools
Hibco Plastics, Inc
Hickory Brands
Hickory Printing Solutions, LLC
Hickory Printing Solutions
High Point Kidney Center
High Point Printing
High Point University
Highland House
Hispanic League of the Piedmont
HM Woodworking
Horner International – Durham
Horner International
IFB Solutions – Asheville
IFB Solutions – Winston-Salem
Imagefirst Healthcare Laundry Specialists
Imagemark Business Services
Industries of the Blind (IOB)
Infinity Care
Interact 911
Internal Medicine Associates
Interstate Brands Corporation
Interstate Foam & Supply, Inc
ITG Brands (Imperial Tobacco Group)
J & J Underground
James M Pleasants Co
Johnson Controls
Just for You Catering
K & C Machine Company
Kindred Hospital
King-Greenpoint Ins Company
L L Vann Electric
Lake James Lodge
Land-O-Sun Dairy
Land-O-Suns Dairies
Lenoir Housing Authority
Lincoln National Corporation
Lions Services, Inc
Little Creek Electronics
Living Arts Institute
Marketlinx
Martin Brower (Formerly Golden State Foods)
Martin Starnes and Associates
McDonald-York
Med-Co Diabetic Supplies
Medcost, LLC
Medical Center Pharmacy
Medipack Pharmacy
Mednorth Health Center
Metalcraft of Mayville SE, Inc
Milestone Hospitality
Moncure Plywood – Boise Cascade
Morrisette – Browns Summit
Morrisette – Charlotte
Morrisette – Hickory,
Morrisette – Spartanburg, SC
Morrisette Paper
Mother Murphy's Laboratories
Mountain View Assisted Living
MV Transportation
Myxx, Inc
Nain & Associates, LLC
NASH UNC Health Care
National Express
National Federation of the Blind of NC
National Pipe and Plastic
Nc Center for Dermatology
Nc Consumer Council
Nc Joint Underwriters Assoc
Nc Nurses Association
NCAHCSP
NDSL / Cellwatch
New Leaf Adolescent Care
News & Record (Greensboro)
Nice Car Auto Sales
North Carolina Consumer Council
Northstate / Segra
Nurse Care of NC
Oakforest Health & Rehab
Onslow Memorial Hospital
Ot4kids
Outback Steak House
Owens-Illinois
P&G Greensboro
Pacific Coast Feather Co
Paper Trail Office Solutions
Paperworks Packaging
Pardee UNC Health Care
PART
Pennybyrn at Maryfield
Pet Dairy / Dairy Fresh
Piedmont Cardiology Associates
Piedmont Crossing
Piedmont Healthcare
Piedmont Retina Specialist
Pioneer Hospital of Stokes
Pioneer Medical Center of King
Pipeline Utilities
PMQ Services
Prestige Barber College
Priority Services
Procter & Gamble
Professional Healthcare
Prologistix
Providence Place
PTAA
Quality Catering
Quality Industrial Electronics
Quick Color Solutions
Quik Chek
Raleigh Radiology
Ralph Lauren
Randolph Health
Revlon
RFR Metal Fabrication
Rock House Farm – Cabot Wrenn
Rock House Farm – Century Furniture
Rock House Farm – Hancock & Moore
Rock House Farm – Hickory Chair
Rock House Farm – Highland House
Rock House Farm – Jessica Charles
Rock House Farm – Macra Lace
Rock House Farm
Rock-Tenn
RPM Wood Finishes Group
RSVP Communications
Salem Kidney Center
Schneider Electric
Securitas Security
Senior Resources of Guilford
Senior Services
Serenity Rehab
Shalag Nonwovens
Sharp Business Systems
Sherwin Williams Specialty Corporation
Silas Creek Rehab
Silkroad Technology
Singleton Care
Sixth Sense Wellness
Skillful Behaviors
Snider Tire, Inc
Solis Mammography
Southern Logistics
Southfield Furniture
Springhill Suites – Greensboro airport
St John's Packaging
Staffmark
Stepup Greensboro
Stimmel Associates
Storr Office Environment
Summit Credit Union
Summit Education Association
Systems Engineering
T&C Management
T. Wingate Andrews High School
Tarheel Wash Systems, LLC
Terminix of the Triad
The Assurance Group
The Citadel (Winston-Salem Nursing & Rehab)
The Enola Group
The Hawthorne Inn
The Needham Group, Inc
The News & Observer (Raleigh)
The Smile Center
Thermcraft
Torres Quality Health Care
Trammel & Crow
Triad Dialysis Center
Triad Partners
Triad Treatment Homes, Inc
Triangle Family Services
Two Men and a Truck
Tyson Foods / Advance Pierre Foods (Claremont)
UNC Children's
UNC Health Blue Ridge
UNC Health Caldwell
UNC Health Johnston
UNC Health Southeastern
UNC Lenoir Health Care
UNC Medical Center
UNC Physicians Network & HR-Benefits
UNC Rockingham Health Care
UNC School of Medicine
UNC/Rex Healthcare / UNC Health
UNC/Rex Healthcare Volunteers
UNC/Rex Healthcare
Unifi
Unifour Finishers
United Chemi-Con
United Methodist Conf Center
United Way of Greater High Point
Uniters North America
US Conec
US Security Associates (Kernersville)
US Security Associates / Allied Universal
US Tobacco Cooperative
USA Staffing
Valdese Weavers
Vanguard Cleaning
Vif International Education
Visiting Angels Triad
Wake Forest School of Medicine
Wake Forest University
Wake Internal Medicine
Wayne UNC Health Care
WCWG TV 20
Wesley Long Hospital
West Third Street Media
WFMY News 2
WFOPD – Elkin Dialysis Center
WFOPD – King Dialysis Center
WFOPD – Lake Norman Dialysis Center
WFOPD – Lexington Dialysis Center
WFOPD – Miller Street Dialysis Center
WFOPD – Mount Airy Dialysis Center
WFOPD – Northside Dialysis Center
WFOPD – Piedmont Dialysis Center
WFOPD – Statesville Dialysis Center
WFOPD – Thomasville Dialysis Center
WFOPD – Triad Dialysis Center
WFOPD – West Iredell Dialysis Center
WFOPD / Health Systems Management
WFU School of Medicine
Whiteheart & Sons
Whole Foods
Willowbrook Healthcare Center
Willowrun Neighborhood Association
Wisecarver Trucking
Women's Resource Center
Woodland Place / Holden Heights
Workday
X1 Communications
XLC Personnel Service
XMG Internet Marketing Group
Yess Learning Center
York Properties
Zappa / Stewart Superabsorbents
Frequently Asked Questions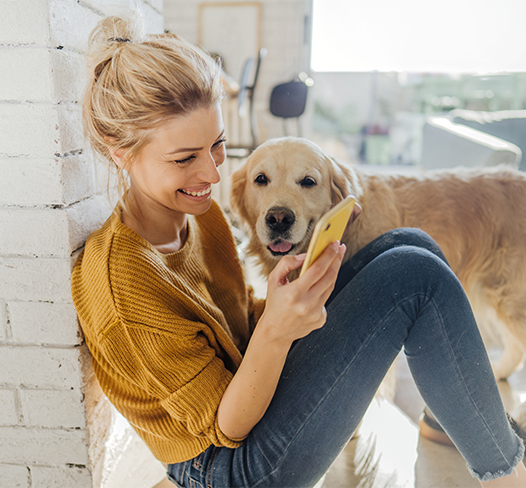 Banking Where You Need It
Bank from anywhere, anytime. Digital Banking is available to members 24/7.