What can we do for you? More than you might think.
At Summit Credit Union, we pride ourselves in providing a wide range of services that add value to your credit union membership.
We can secure your valuables, fast-track your deposits, officially witness your signature on important documents - and more.
Safe Deposit Boxes
Safe deposit boxes of various sizes available at most Summit Credit Union branches
Secure place to hold insurance policies, birth certificates, deeds, wills, jewelry, family heirlooms and more
Notary and Medallion Stamp
Notary and Medallion Signature Guaranty services provide free to our members at Summit Credit Union branches
Notary Publics can put their stamp on important financial and legal documents, attesting that they officially witnessed your signature
Medallion Signature Guarantee services are required when you transfer securities (stocks, etc.) to another party.
Direct Deposit
It's more convenient and safer to have your paycheck and other recurring payments electronically deposited in your credit union account
Set up Direct Deposit for paychecks, pension payments, Social Security payments, military pay, etc.
Payable on Death
Any savings account, checking account, or certificate (excluding IRA accounts) can be made into a Payable on Death account.
One or more people can be named to receive the funds in a POD account when the owner passes away
Summit Credit Union is a full-service financial institution with eight branches throughout North Carolina.
Frequently Asked Questions
A Credit Score Analysis is a no-cost, in-depth review of your credit history using a recently pulled soft-pull credit report. We analyze the report with you and from there, will offer personalized suggestions on how you can improve your credit score.
Current employees of any of our business partners and their immediate family are able to join. To become a member, you must open a new Savings account by depositing at least $5. Opening a Savings account is fast and easy.
We have a list of all Business Partners available to you on our site. To suggest Summit Credit Union as a business partner, please consult with your HR Director.
We have eight branches across North Carolina with locations in Greensboro, Hickory, High Point, Oxford, Raleigh, and Winston-Salem.
Our hassle-free Bill Payer service is a no-cost service for our members who are signed-up for e-statements. Just tell us which bills to pay and we do the rest.
As a member, you have access to over 56,000+ surcharge-free ATMs nationwide. Find ATMs in many well-known retailers, including Target, Speedway, Costco, CVS, Harris Teeter, Walgreens, Sheetz, and more. Use our ATM and Branch Locator map to find surcharge-free ATMs near you.

To make a wire transfer, text or call our Member Service Call Center. You will need the following details:
Receiving institutions name and ABA routing number
Receiving person's name and account number
Other relevant information, if necessary
Wire transfers are usually completed by 4:00 pm daily. Requests for transfers after 4:00 pm cannot be completed until the following day.
There is NO CHARGE to wire funds from another financial institution to your Summit Credit Union account. Funds may be wired to your account by providing the financial institution wiring your funds the following information:
Item
Detail
Name
Catalyst Corporate Federal Credit Union
City
6801 Parkwood Blvd. Plano, TX 75024
ABA Routing Number
311990511
Name of Beneficiary
Summit Credit Union
Account Number
253176118
For Further Credit
Member Name
Member Account Number and Suffix
For International wire transfers into and out of your account, please contact our Member Service Call Center to assist you at 336-662-6200.
Text or call our Member Service Call Center and request to be removed from our mailing list for insurance and other marketing materials. This request will not stop your monthly statements from being mailed to the address on file.
If you have a discrepancy on your account from a merchant, contact the merchant or company regarding the charge. If the issue is not resolved, please text or call our Member Service Call Center. If the transactions are fraudulent, please contact us immediately to begin the dispute process.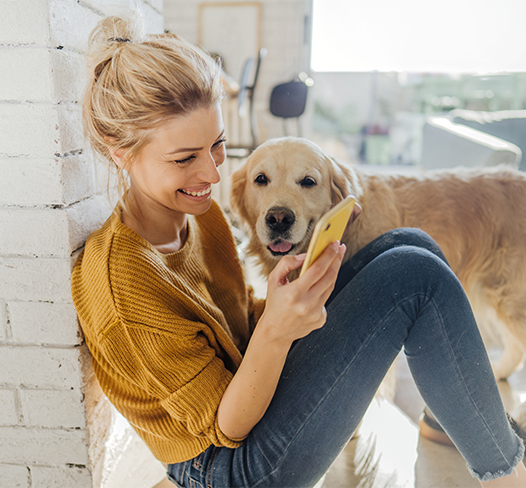 Banking Where You Need It
Bank from anywhere, anytime. Digital Banking is available to members 24/7.