Go beyond the sales price to evaluate homebuying costs.
There are a lot of dollar figures associated with a home purchase. To get a better perspective on how they affect your finances, you might view things from several different angles. What will your monthly payment be? How fast can you pay down your loan? This calculator can help answer these questions and many more.
Frequently Asked Questions
For Fixed rate Conventional, FHA, and USDA loans, a borrower needs to have at least a 640 and above credit score. There are some programs that will allow below 640, but very few and are very hard to get an approval on.
There are two First Time Home Buyer loans that require 3% of the purchase price as down payment and a third one that requires 3.5%. If you have owned a home in the last 3 years, then you are required to put 5% down on a Conventional loan or 3.5% on an FHA loan. USDA and VA loans may allow for no down payment.
If you are only doing a refinance to payoff the first mortgage and nothing else, then you are allowed to go to 95% of the current value of the home. If you are paying off any other debts or getting cash-out, then you are limited to 80% of the current value of the home. There are some specialty loans that allow different amounts, but those are considered Non-Conventional loans.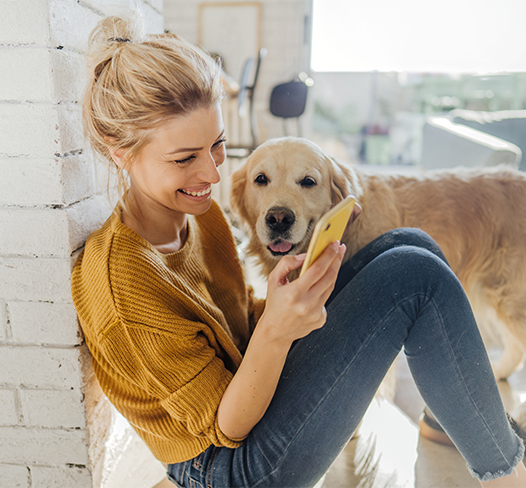 Banking Where You Need It
Bank from anywhere, anytime. Digital Banking is available to members 24/7.